Ron DeSantis Unable to Tell Fox News If He's a Likable Candidate Or Not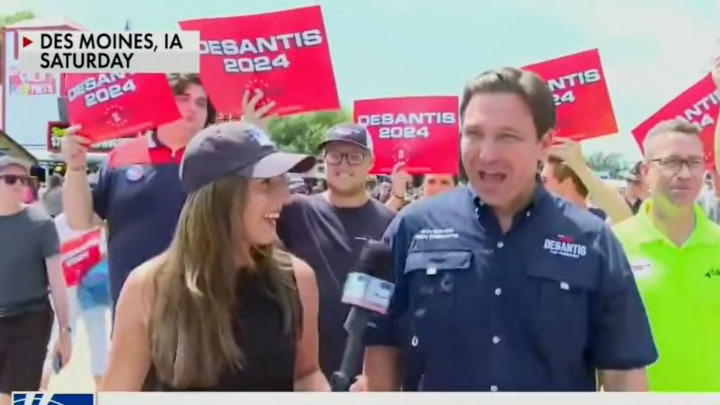 Ron DeSantis is still in Iowa taking in the state fair where someone flew a banner over the weekend asking him to be likable. Fox News had a reporter on the ground who was able to catch up with the Florida Governor and ask him about the message in the sky. When asked if he thought he was a likable candidate, DeSantis decided to not answer the question and instead talk about Donald Trump.
"I think that's a narrative, but you know, when you have Trump doing that, he's got so many people who would never vote for him. And I've seen that in Florida. We were able to win the biggest Republican landslide in Governor history in the state."
A simple "no" (or "yes!") would have sufficed, but DeSantis continues to be unable to answer simple questions like "how do you pronounce your name?" Eventually, someone is going to ask him a question and expect an answer that isn't unrelated word salad. That may not happen at the Iowa State Fair, but maybe when he finally returns to Florida or shows up on stage at a Republican presidential primary debate.