Belgium's Romelu Lukaku Punches Wall, Breaks Down Crying After Choking vs. Croatia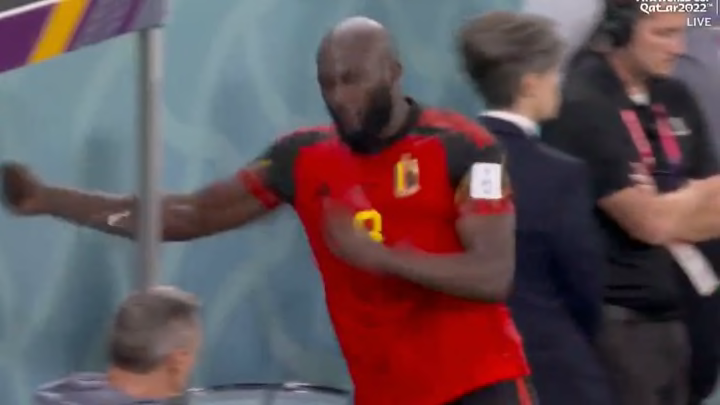 Romelu Lukaku /
On Thursday, Belgium faced Croatia on the verge of the Round of 16 at the 2022 World Cup. Belgium needed a win to advance from Group F and had several golden opportunities to score goals in order to ensure that outcome. Specifically, striker Romelu Lukaku was faced with a wide-open net multiple times in the second half. And missed each time.
Belgium and Croata would tie 0-0 and the Belgians' World Cup run is over thanks to an all-time bad choke job from their striker.
Woof. Those are all-time bad whiffs.
The striker was extremely emotional after the match, punching a wall before breaking down into tears on the sideline. It's impossible not to feel bad for the guy. The spotlight will not get brighter than the World Cup and Lukaku will be remembered for his failures on the biggest stage.
Absolutely brutal. Sports can be cruel.