Roman Reigns is Not Wrestling Because of a Duty to His Family and Community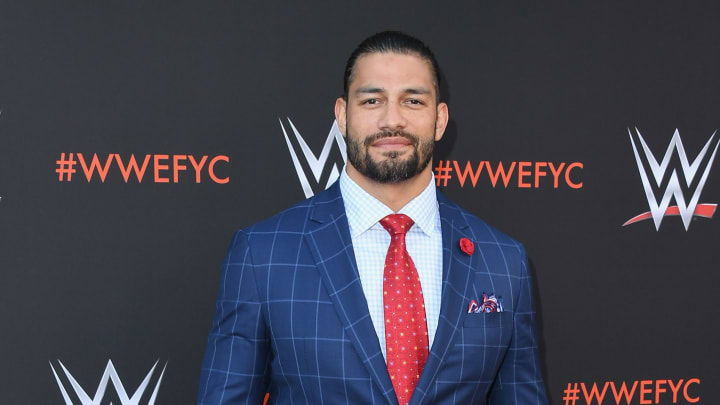 Roman Reigns / Jon Kopaloff/Getty Images
Roman Reigns pulled out of Wrestlemania last month and has no immediate plans to return to the WWE while the organization pushes forward during the coronavirus pandemic. It was originally assumed that Reigns had pulled out of Wrestlemania because he was immunocompromised due to his fight against Leukemia. In an interview with TMZ he explained that that wasn't true. In fact, Reigns is sitting out of concerns for the health of others instead of himself.
Reigns has stayed home because he has eight-month old twins to think about. He also feels a responsibility towards society.
""I wanna be out there, I wanna get back to work, I wanna get back to normal but I just feel like I have an obligation not only to my family and myself but to my community.""
""Also, to set the example because at the end of the day, we can do a lot of different things and say a lot of different things but its through our actions that really speaks volume. That's what I'm trying to do.""
Reigns is sending a powerful message by sacrificing money and exposure by passing on high-profile opportunities like Wrestlemania while WWE is one of the few original sports entertainment options available to fans right now. Hopefully, people follow his example.