Heroic Rockies Coach Eats 25 Cheesesteaks During 4-Game Series in Philadelphia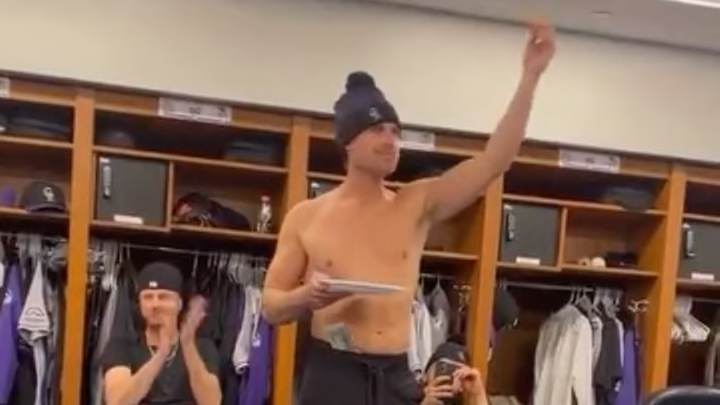 The Colorado Rockies are off to a nice little start after winning 10 of their first 18 out of the gate. They'll need to continue to play well to compete in the competitive National League West. To do that they'll need their strength. Which happens to be under the purview of physical performance coach Mike Jasperson. Who appears up to the job and then some.
Here he is, shirtless and in all his glory, before today's game against the Philadelphia Phillies, the finale of a four-game set. Per pitcher Kyle Freeland's Instagram stories, Jasperson is polishing off his 25th cheesesteak since Monday.
The immutable human spirit is something to behold. So much could get in the way of such an obscene amount of salty delight in such a short period of time. But it didn't.
Inspirational stuff. And a new mark for the next visiting team to aim for during its next East Coast swing.