Rocco Baldelli Ejected By Extremely Unimpressed Umpire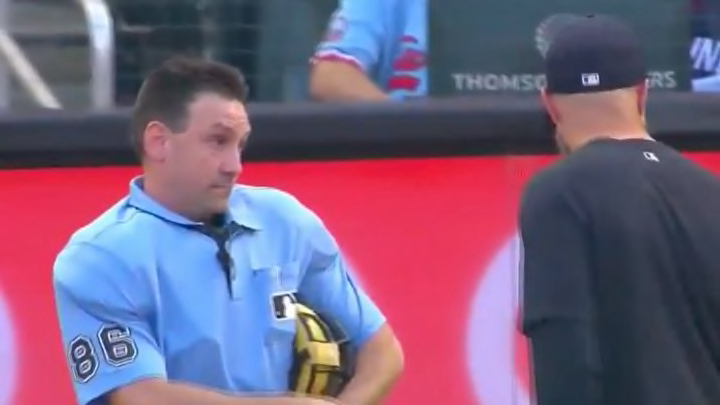 The Minnesota Twins beat the Boston Red Sox, 5-4, on Wednesday. Joey Gallo went 0-2 in the win, striking out looking twice. The second time he was punched out by home plate umpire David Rackley he let him know about it before heading back to the dugout. He then proceeded to talk to Rackley about it as he headed back out to the field between innings and was ejected. Then manager Rocco Baldelli followed him.
The longer look at Baldelli earning his ejection is even better as you get to watch Rackley listen to everything Baldelli had to say. The look on his face is not unlike that of a sober person listening to their partner explain how many drinks they had at the office happy hour when they show up an hour late for a dinner reservation.
Oh, the jello shots were for charity? Sure, sure.