Roberto Osuna Acquisition Could Get Awkward For Houston Astros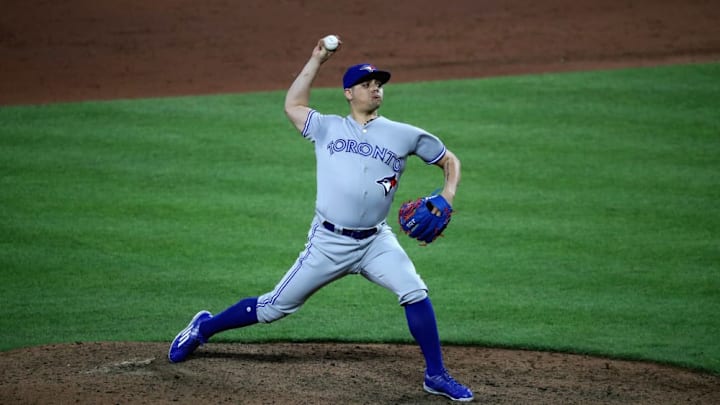 Roberto Osuna was traded to the Houston Astros on Monday, and things could get awkward for the defending World Series champs as a result. Osuna is a 23-year-old closer with a ton of value on the field. But he was recently suspended 75 games due to a domestic violence incident.
Osuna was arrested on May 8 in Toronto and charged with assaulting a woman. He was immediately placed on administrative lead by MLB commissioner Rob Manfred. On June 22, he was handed a 75-game suspension retroactive to May 8. He'll be eligible for activation on Sunday.
So why is this trade potentially a big problem for the Astros? Well, when video was released of former Houston prospect Danry Vasquez hitting his girlfriend, here's how Astros starters Justin Verlander and Lance McCullers Jr. reacted:
Verlander and McCullers are respected members of Houston's clubhouse. So how are they going to react to now being on the same team as Osuna, who is still going through the legal process related to his assault charge?
I'm not sure there's even a snowball's chance Osuna will be welcome in Houston. This just seems like a terrible fit.
In exchange for Osuna, the Toronto Blue Jays received former Astros closer Ken Giles, and right-handed pitchers David Paulino and Hector Perez.