Robert Griffin III With a 76 Yard Touchdown Run to Seal the Win [Video]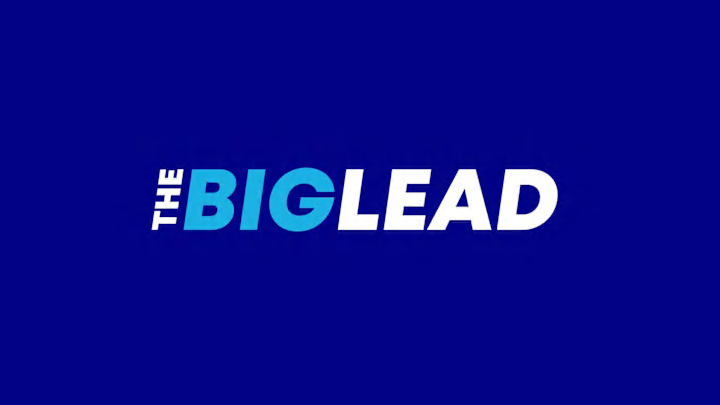 Robert Griffin III sealed the win over the Minnesota Vikings in style. After the Vikings had come back to make it 31-26, and with Washington needing a conversion, he got one.
Longest touchdown runs by a QB, since 1940:
1. Kordell Stewart- 80 yards, Dec. 22, 1996 vs. Carolina
2.t. Robert Griffin III- 76 yards, Oct. 14, 2012 vs. Minnesota
2.t. Steve Bono- 76 yards, Oct. 1, 1995 vs. Arizona
That's right, Griffin tied the immortal Steve Bono, athletic freak, for second longest touchdown run by a quarterback, ever.
Related: Wes Welker got jacked up by Brandon Browner of the Seahawks
Related: Baltimore 31, Dallas 29, Dez Bryant Drops 2-point Conversion [GIF]
Related: Brandon Gibson: Rams WR Makes Incredible One-Handed Catch
Related: Ronde Barber With a "Pick Six" That Somehow Never Hit the Ground
Related: Harry Douglas, on His Back, Caught a Pass That Bounced Off the Helmet of an Oakland Defender
Related: Chiefs Block Tampa Bay Punt, Then Chaos Reigns
Related: Carson Palmer Giveth (on a Pick Six) . . . Carson Palmer Takes It Back Away