Latest NFL Leads
Robbie Anderson Kicked Off Field in the Middle of Panthers-Rams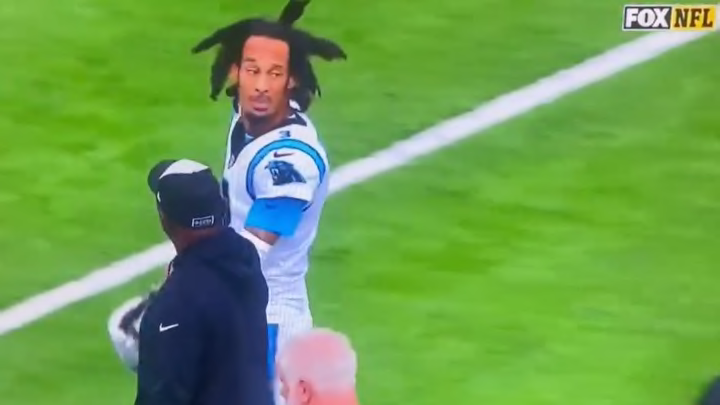 Robbie Anderson /
A bad situation has only gotten worse for the Carolina Panthers in Los Angeles today. Wide receiver Robbie Anderson was sent back to the locker room in the middle of his team's game against the Rams. We do not know the specific reason right now and we probably won't until interim head coach Steve Wilks speaks to the media once the game is over. But it is undoubtedly related to Anderson's dispute with WR coach Joe Dailey on the sideline in the early going of Sunday's matchup.
Below you'll see Anderson leaving the field, escorted by a member of the coaching staff. He is clearly rather unhappy with this development.
Yeah, that's really something! Antonio Brown-esque. You simply do not see this happen in the NFL. Whatever Anderson was doing on the sideline must've been pretty bad for the head coach to give him the boot before the third quarter is even over.
The Panthers were trying to trade Anderson leading into the day. Now it seems like they're better off cutting him as soon as possible.