Rob Manfred: Astros Continued Sign Stealing Scheme During 2017 Postseason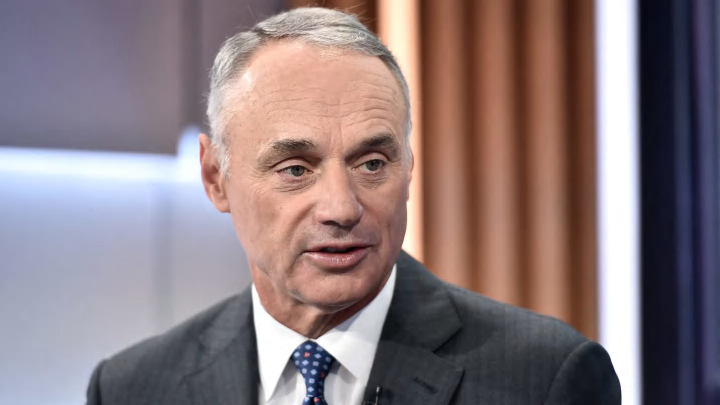 MLB commissioner Rob Manfred / Steven Ferdman/Getty Images
Rob Manfred continues to discuss the Houston Astros sign-stealing scandal and he dropped some more information on Tuesday. Specifically, he claimed the Astros continued their trash-can banging scheme during the 2017 postseason, which contradicted Carlos Correa's claim that the team stopped using the system during the postseason.
Here's what Manfred said on Tuesday:
Manfred is claiming the Astros players admitted the scheme was used in the postseason during Major League Baseball's investigation into the matter.
If the Astros were using the scheme during the postseason, that's going to get a whole lot of people clamoring for them to lose their 2017 World Series trophy. Vacating that title would certainly show the MLB was taking this matter seriously.
As of now, no individual players have been punished and the franchise will be allowed to keep its championship.