Watch Rob Gronkowski's Brain Explode as He Learns Arizona Lost to Princeton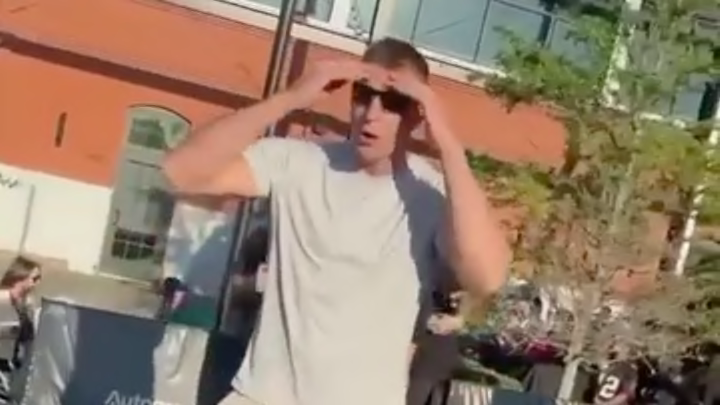 Rob Gronkowski went to the University of Arizona. Today his old college, as a two-seed, lost to 15-seed Princeton in the first round of the NCAA Tournament. Gronk obviously did not watch the game because this video shows him reacting to learning Arizona got upset.
He literally goes from doing a fun little dance to his brain exploding in three seconds. I'm not kidding about the brain exploding part. Look at that face and the thing his arms do. Pure shock.
Gronkowski attended the University of Arizona from 2007 to 2009, caught 75 passes for 1,197 yards and scored 16 touchdowns. He missed his entire junior year due to injury before he went pro.