Ringside Video of Jake Paul Knockout of Tyron Woodley Hits Different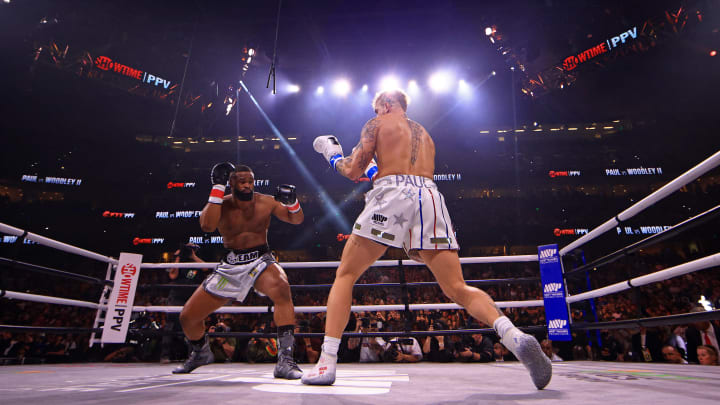 Jake Paul v Tyron Woodley / Mike Ehrmann/GettyImages
When Jake Paul delivered a quick right across the jaw of Tyron Woodley, everyone watching knew it was over. Long before Woodley timbered onto the canvass, everyone knew there was no getting up from the punch Paul just landed. It was that powerful.
It's even better from the ringside view. I would turn the sound on.
The explosion of sweat. The sound of glove meeting face. The thump on the canvass. It feels so real from this angle.
Here's another one, just for funsies.
For those who don't like the violence of boxing, this is probably not the article for you. For those of us who enjoy this, it really doesn't get much better.
Paul's ascent in boxing continued with his latest knockout. But Woodley has been a washed fighter for a long time, so let's not act like Paul is the second coming of Tyson. So far he's delivered entertainment at a high, consistent level. He's yet to do it against a top opponent. We'll see what happens next. For now, I'm watching that highlight again.