Rihanna Yelled "Brick" at Kevin Durant, So He Made a 3-Pointer and Stared Her Down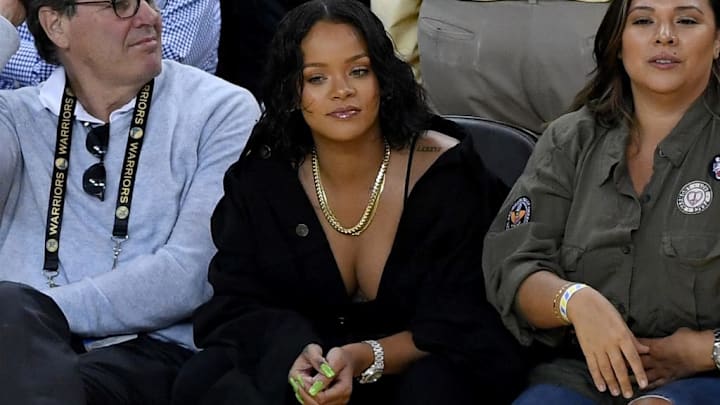 Rihanna showed up to Game 1 of the Finals, and if the internet is to believed, she jokingly tried to heckle Kevin Durant while he was at the foul line. If you listen really closely here, maybe you can hear her shout BRICK!

Later, Durant drained a 3-pointer right in front of her, turned, and let her know.

Here's another angle:

Kevin Durant finished with 38 points and the Warriors won by 22.