Rickie Fowler is Rickie Flower Now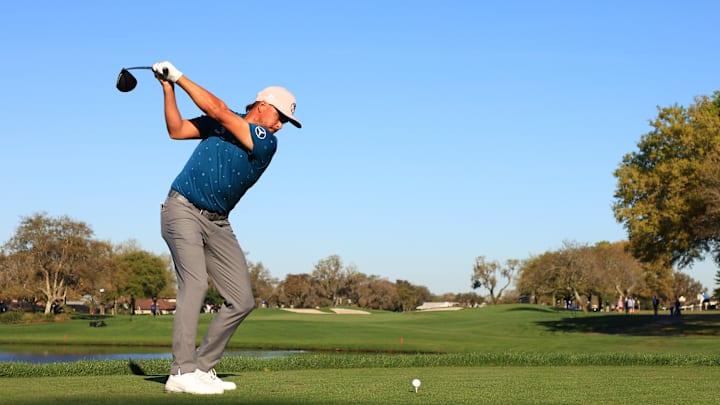 Mike Ehrmann/Getty Images
Rickie Fowler shot a 70 on Friday to recover from a four-over opening round and make the cut at the Arnold Palmer Invitational. His reward was an early tee time and a starter who wasn't quite up for the moment.
The poor guy went 0-for-2, mispronouncing Fowler's home town of Murrieta, Calif., and calling him Rickie Flower.
Rough one. Rough two actually.
Not a big conspiracy theorist, but is it at all possible Fowler is in on this and it's an amazing new rebrand? Like when Garth Brooks created Chris Gaines? Being one of the most skilled but empty-handed players on Tour makes for less-than-glowing critiques from golf's annoying RINGZ faction.
Rickie Fowler may have some major championship baggage. Rickie Flower, however, is a totally different person. If this wasn't the plan from the start, he should consider adopting the plan. Who wouldn't root for Rickie Flower? The merchandising opportunities are incredible.
Definitely something that could grow on people. A good way to turn a positive out of a negative, like saving par after burying an approach shot in a bunker.