Rick Ross Spending Weekend Saving Money By Cutting Down His Own Trees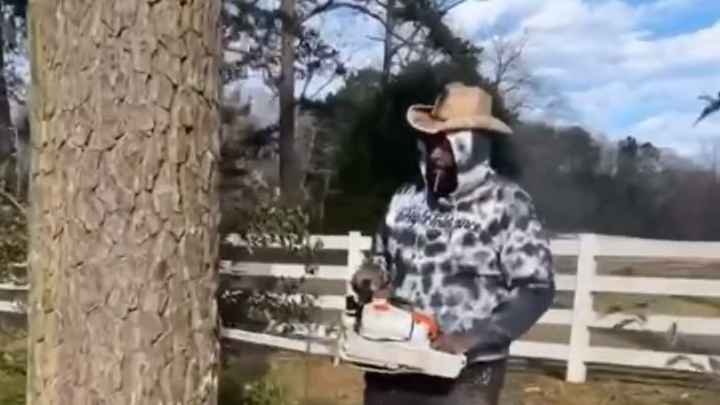 Rick Ross /
Rick Ross is extremely rich, as is expected from one of the most successful rappers of the last decade. Yet even he balks at unnecessary spending. He showed that today, documenting on his Instagram story the struggle he's encountered in cutting down trees in his backyard. Ross seemed offended that a company would charge him $1,000 per tree and instead chose to just do it himself.
Presenting: Rick Ross, Outdoorsman.
A thousand bucks per tree does seem exorbitant, but most people don't have enough room to cut down their own trees safely without worry of accidentally crushing their house or something. Ross has the will and the way.
Hopefully he raps about this soon. Hearing him rap about money and what have you is fun, but his experience as a lumberjack is more fun.