Richard Sherman's Soul Left His Body When Quandre Digg Dropped an Interception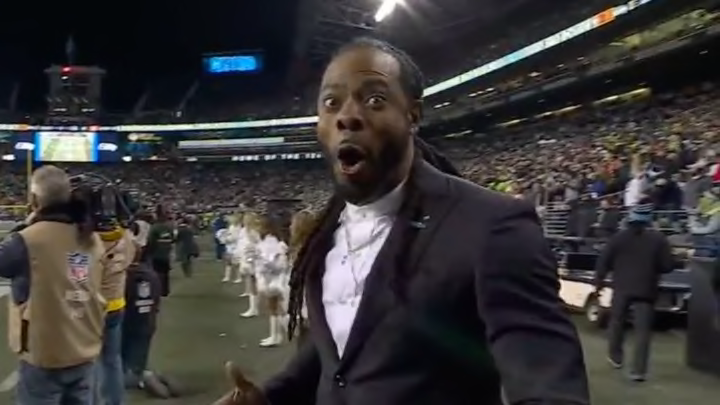 The San Francisco 49ers took a 14-3 lead into halftime against the Seattle Seahawks on Thursday Night Football. Richard Sherman was on location for the Amazon Prime coverage of the game and the former Seahawk could not believe Quandre Diggs dropped an easy interception during the second quarter. Luckily, there was a camera right there to catch his reaction.
It got a laugh from Al Michaels, but is this another case of cheering in the press box? Even if the press box is technically the sideline here. Sherman spent the first seven seasons of his career with the Seahawks and then three with the Niners. During the halftime show he made the case that he had friends on both sides and was just having a good time.
I guess that is a fair reaction for that dropped pick.