Rhys Hoskins Beat Up a Trash Can After Grounding Into a Double Play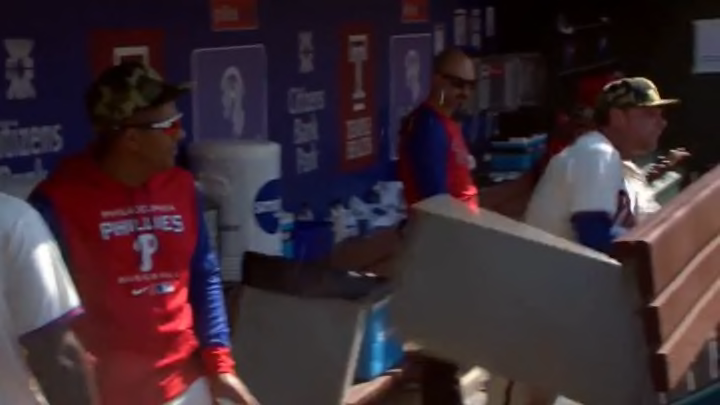 The Philadelphia Phillies staged a dramatic comeback to beat the Los Angeles Dodgers 4-3 in 10 innings on Sunday. But for first baseman Rhys Hoskins, the game was frustrating, as he went 0-for-4, lowering his average to. 228. Those frustrations boiled over at one point, as Hoskins took out his anger on a poor, innocent trash can.
In the bottom of the eighth, Hoskins came to bat with the Phillies trailing 2-1. J.T. Realmuto was on third base and Johan Camargo at first and one out. It was a big RBI opportunity of Hoskins, but instead he grounded into a double play to end the inning. Pretty much the one thing he couldn't do in that situation.
Once he got back to the dugout, Hoskins went nuts on a trash can out of frustration.
Not a great afternoon for Hoskins, but luckily the Phillies came back to win thanks to a really bad error by Max Muncy.
So it wasn't all bad.