Rhys Hoskins Carted Off Field After Non-Contact Knee Injury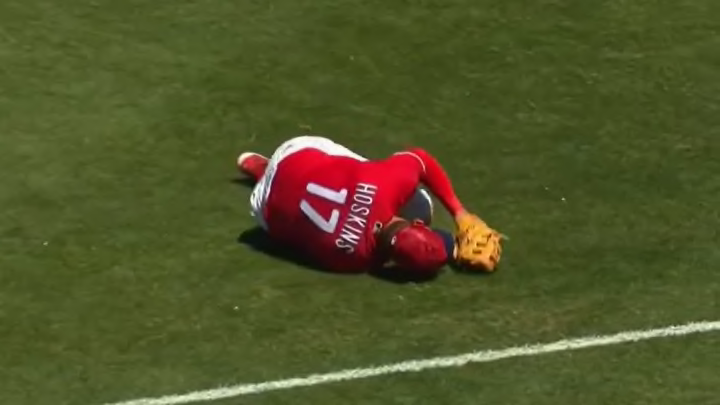 The Philadelphia Phillies were dealt a significant blow on Thursday as first baseman Rhys Hoskins had to leave their spring training game on a cart. Hoskins suffered a non-contact injury to his left knee while trying to field a routine ground ball.
Here's the play in question:
Just a simple play and it appears he injured himself pushing off with his left leg while trying to re-gather the ball after fumbling it. You really hate to see something like that happen.
Teammates gathered around Hoskins while he was down:
He had to be carted off the field:
Teammate Kyle Schwarber helped him on to the cart:
Just an enormous blow to the Phillies, who have made moves to ensure a return to the World Series. They're one of MLB's elite teams entering the season and Hoskins is coming off a solid year. In 156 games in 2022, the 30-year-old slashed .246/.332/.462 with 30 home runs and 79 RBIs.
If he's out for an extended period of time the Phillies will have to find a way to replace that production.