Rex Ryan Rips Gregg Williams for All-Out Blitz Call That Cost Jets Game Against Raiders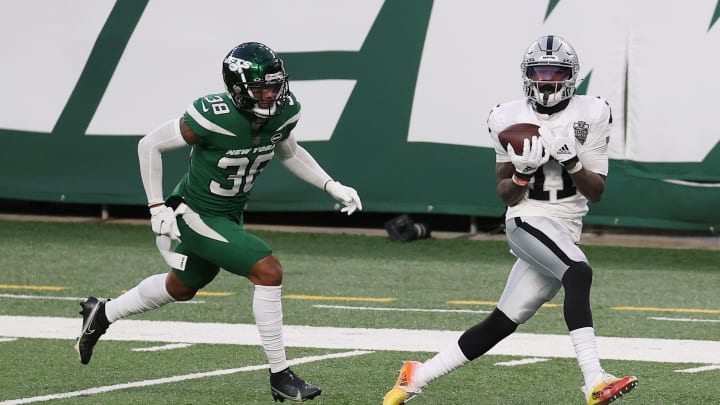 Henry Ruggs / Al Bello/Getty Images
The New York Jets lost in legitimately unbelievable fashion yesterday, even for the 2020 Jets, who find unbelievable ways to lose every week. They blitzed seven defenders on basically the final play of the game against the Oakland Raiders and left the secondary in man coverage with no safety help over the top. That left Henry Ruggs, one of the fastest receivers in the game, one-on-one with a rookie cornerback on the outside. He toasted him, the Raiders scored the go-ahead touchdown with five seconds left, and the effort to tank for Trevor Lawrence remains intact.
Former Jets coach-turned-analyst Rex Ryan went on Get Up this morning and absolutely hammered the play call by Gregg Williams. He is visibly disgusted. It's hilarious.
It really might be the worst individual play-call of all time. And that is why the Jets fired Williams less than 24 hours after the loss. There is no reason in any universe ever to call a Cover-0 all-out blitz when the other team is in a Hail Mary situation like the Raiders were. Yet Williams did it. Not even a below-average Madden player would think that's a good idea.
A play that will go down in history for all the wrong reasons. Truly remarkable stuff.