Rex Ryan on First-Place Denver Broncos: They're Still Terrible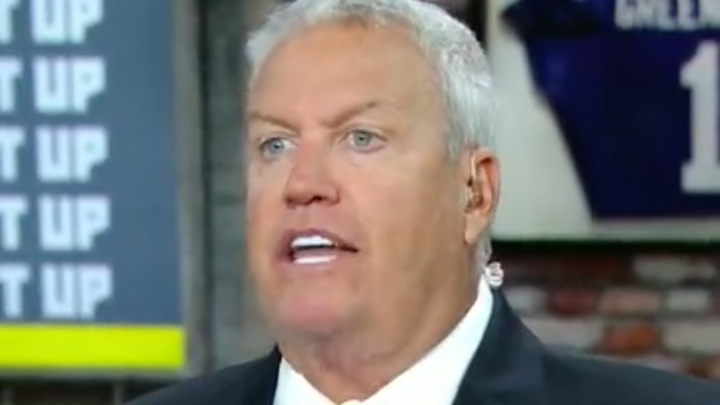 If you or a loved one watched the entirety of last night's Denver Broncos-San Francisco 49ers game on NBC, you may be eligible for compensation. And also, may God have mercy on your soul. Russell Wilson was finally able to lead his team into the end zone for a single touchdown and that was enough as the Broncos emerged victorious by a hilarious 11-10 score. As a result — and as a result of the Kansas City Chiefs looking very mortal in Indianapolis — Nathaniel Hackett's avant garde experiment of a team currently sits atop the vaunted AFC West. Sane human beings can look at this and predict Denver won't be there for long since they've stunk out loud aggressively through three weeks and a magical panacea does not appear within reach.
Rex Ryan, a sane human being, gave voice to this on this morning's Get Up.
"I think they're terrible," Ryan said. "They scored 11 points. They scored 11 points!"
This doesn't look like vintage Wilson. The are not leaning into the run and having the quarterback cook with an entirely new recipe. Perhaps that changes. More likely, though, is this is the high point of the year.
Sickos everywhere should be holding out hope, though, that Denver inexplicably goes 13-4 and Nathaniel Hackett is awarded Coach of the Year honors. See that ... that's Chaos Theory.