Reviewing 'Only Murders In The Building' Season 2 and Netflix's 'Day Shift'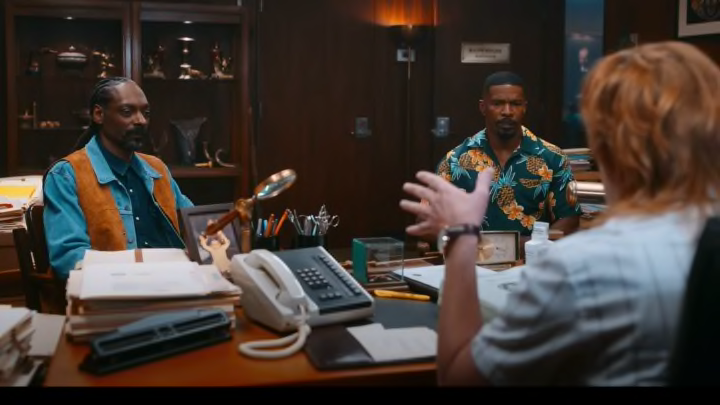 Courtesy of Netflix /
0:30--3:00: Intro and initial thoughts on Only Murders In The Building Season 2.
3:00--5:00: Discussing the big twist at the end of Season 2 and whether the two saw it coming.
5:00--8:00: The joy of seeing Steve Martin and Martin Short do what they do best. Expressing relief the show didn't lean too much into the millennial vs. boomer humor.
8:00--10:30: Cara Delevingne and Michael Rappoport? Ok.
10:30--16:40: Comparing the end of Season 1 and Season 2. Martin and Short should be able to make whatever they wan. Final thoughts and ratings.
16:40--21:00: Introducing Day Shift and discussing initial impressions upon seeing the trailer vs. actually watching the movie.
21:00--23:30: Jamie Foxx has quite the range. Examining the interesting universe the movie created and the potential for other projects. Subverting expectations, to an extent.
23:30--28:30: Problems and critiques. Poor execution with the main villain. Overall, the second half of the movie didn't deliver like the first half.
28:30--30:00: Final thoughts and ratings.
There's a lot of quality content out there right now, so Liam McKeone and Stephen Douglas get together to make the most of your time. The two review the second season of Only Murders In The Building, the brilliant mystery comedy show from Steve Martin, Martin Short, and Selena Gomez. Then Liam and Stephen dive into Day Shift, the Jamie Foxx-led vampire hunting movie from Netflix. Two very different viewing experiences, rolled into one podcast.