Where Will the Republican National Convention Be Held?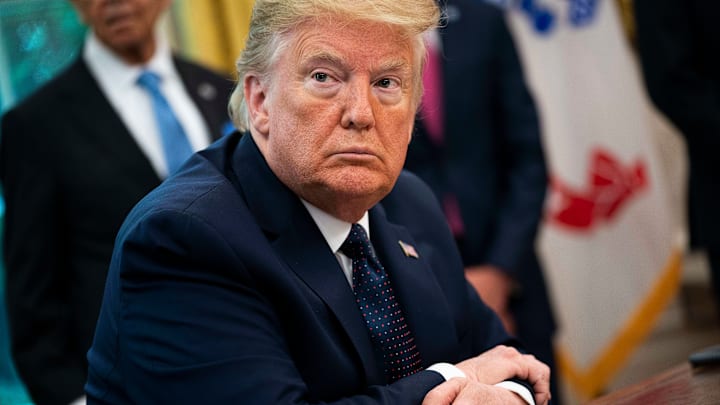 Pool/Getty Images
President Donald Trump has been making noise about moving the Republican National Convention out of Charlotte, where it was previously scheduled. As of now the party is still contractually obligated to hold the event in North Carolina, but if they cannot facilitate, other arrangements could be made.
Leadership in Florida and Georgia have boldly stepped out and offered to host out of the goodness of their hearts and also the large financial windfalls that come with such an event. As such, the two states are now favorites to end up hosting in the latest odds from Bet Online.
Florida 3/2

Georgia 5/2

Texas 4/1

Nevada 5/1

Arizona 7/1

Ohio 7/1

Indiana 10/1

Michigan 12/1

Minnesota 12/1

Pennsylvania 15/1
Right now the convention is slated to run August 24-27.
Look, there are more plugged-in people than myself but Florida seems like free money. The president's numbers have been falling rapidly in the state, especially among the older crowd. Losing those 29 electoral votes would be pretty devastating so a late-game push seems to be the obvious strategy.