Reggie Miller on NBA Stat Guys: "Lab Geek Rats ... Those Geeks ... Never Played a Game in Their Life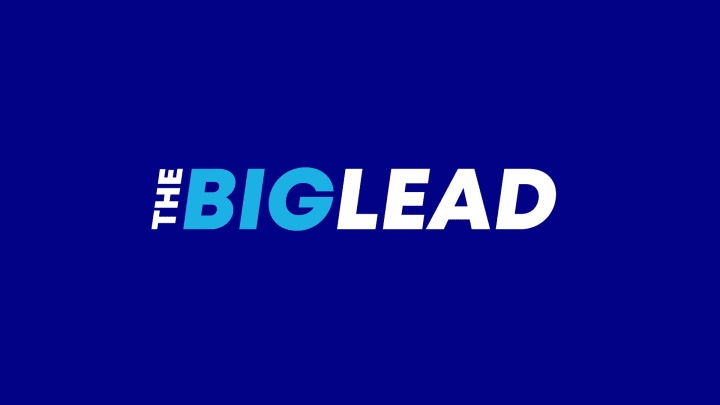 The Lakers and Thunder are without question the most talented teams in the West, and 99 percent of folks making NBA predictions are picking LA or Oklahoma City to emerge from the conference and reach the NBA Finals. Basketball Prospectus is the 1 percent. In NBA previews for ESPN, BP picked the Nuggets to finish 1st in the West. (That's one way to get everyone to pay attention to your NBA predictions.)
During a TNT preseason game last night, announcer Kevin Harlan brought up said prediction, and this is what analyst Reggie Miller had to say:
""Lab geek rats that are somewhere with their pocket squares on their little laptop computer, punching numbers … those things don't play basketball games for you! Humans play basketball for you! Those geeks, I'm telling you, never played a game in their life!""
DeMar DeRozan nods in agreement.
As for the Nuggets … Andy Glocker calls them the Knuggets because of the trade that shipped Carmelo Anthony to New York and netted Wilson Chandler, Danilo Gallinari and Timofey Mozgov, among others. Of course I'm rooting for them!
Devoid of a "take over" scorer, but stern on defense and full of impressive athletes, I think they'll be somewhere in the 3-4-5 range in the West (which is what I said when Denver made the summer trade to land Iggy). Iguodala is the ideal "stopper" for Kobe and Durant in the Playoffs, and the McGee/Faried combo might actually be able to hold its own against Howard/Gasol. Best part? If you look at the Lakers, Thunder, Clippers and Nuggets, who has the best coach out of that quartet? George Karl, no doubt. [vid via Blazer's Edge via BP]