It's Long Past Time For Reggie Bush to Get His Heisman Trophy Back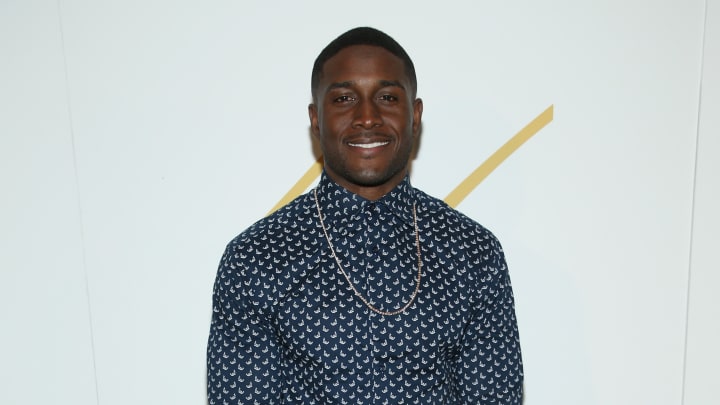 Eddie Murphy X ARTUS Gallery Exhibition Opening Night / Phillip Faraone/Getty Images
Reggie Bush is continuing the push to get his Heisman Trophy back, but the Heisman Trust has passed the buck. On Friday, the organization said if the NCAA reinstates Bush's award-winning 2005 season, it would return his Heisman Trophy. That's a ridiculous, cowardly stance because the Heisman Trust is an independent organization that doesn't take its guidance from the NCAA. It's long past time for Bush to get his trophy back.
Bush's name is back in the news after the NCAA's new name, image and likeness rules have allowed college athletes to make money while competing. Given that Bush was punished by the NCAA for taking payments from an agent in exchange for future representation, the rule he broke seems like less of a big deal every day.
The USC running back won the Heisman in 2005 when he rushed for 1,740 yards on 200 carries (8.7 yards per carry) and caught 37 passes for 478 yards. All-in-all, he gained 2,218 yards from scrimmage, had 18 touchdowns and averaged 9.4 yards every time he touched the ball. He also gained 179 yards on 18 punt returns (9.9 yards per return) and a touchdown. He had a brilliant season and won the award going away, garnering 784 first-place votes. Vince Young was a distant second with 79.
Bush's highlights from 2005 are incredible, he was must-watch football and the most explosive college player I've ever seen:
Neither Bush, not USC gained any competitive advantage from his relationship with the agent. It in now way impacted what he did on the field. His performance was the best in college football that season and he deserved the Heisman Trophy. Times have changed and many have reevaluated how they see that case and that season. The Heisman Trust should join the rest of us.
The NCAA will never admit a mistake or reverse a decision. It's not going to happen. So the Heisman Trust pushing the buck to the NCAA essentially means Bush will never get his trophy back. And the organization knows that. It was a calculated move to do nothing and follow in lock-step with the NCAA by an institution that prides itself on its independence.
Reggie Bush earned the Heisman Trophy in 2005. The Heisman Trust should do the right thing, return it to him and acknowledge the season he had on the field. It's long past time for this saga to end.