Washington NFL Team Stealing XFL Style With New Name?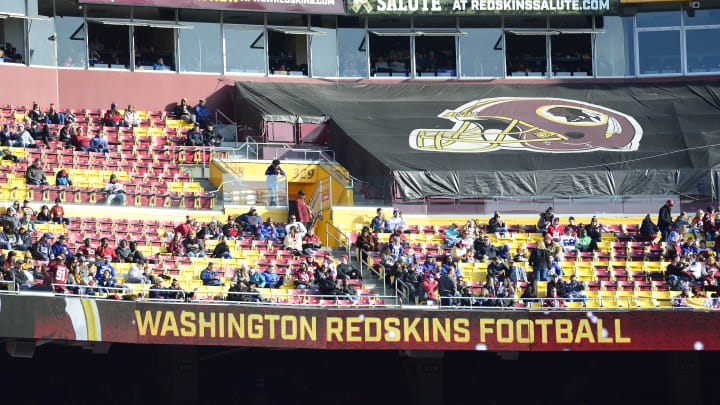 Washington football team. / Patrick McDermott/Getty Images
Chad Ryan, who podcasts about the NFL team located in Washington, D.C., stumbled upon a Reddit user who had done some sleuthing and found news worth sharing. Apparently the same company that registered and manages the website Redskins.com recently registered a new domain name, DCSentinels.com. That doesn't mean the new name of DC's NFL team is the DC Sentinels, but if it is, one has to wonder if the XFL will sue them for stealing the team name of their squad in DC.
Calm down, people. I was joking about the lawsuit. But the name for the XFL team in our nation's capital was the DC Defenders. The definition of a sentinel is "a soldier or guard whose job is to stand and keep watch." So basically if this is Washington's new team name they took "defenders" popped it into thesaurus.com and boom, they have their name.
Also, let's not forget the team name in "The Replacements" starring Keanu Reeves was the Washington Sentinels. So perhaps they took the DC from the XFL and the Sentinels from Hollywood and combined them. Either way, it lacks creativity.
What a disappointment it would be if they went this route. There are so many better options, from Pigskins to Redtails to Generals. But hey, if they want to go the XFL route, this was their best choice. Better that than BattleHawks, Guardians or Renegades. Dragons would have been cool, but that theft would have been too obvious.