Taiwanese Red Sox Prospect Quarantined at Spring Training Over Coronavirus Concerns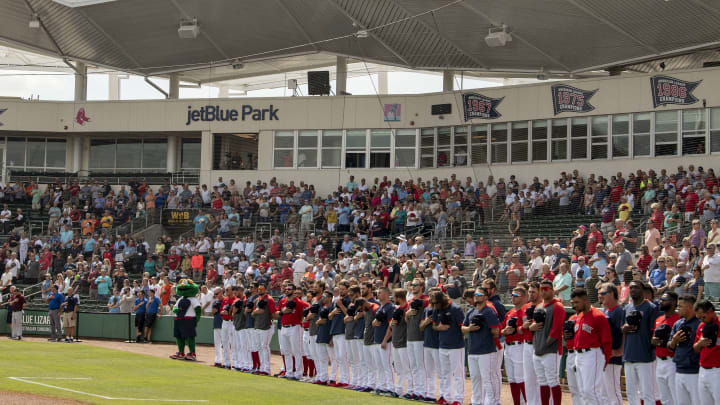 Red Sox spring training / Billie Weiss/Boston Red Sox/Getty Images
Chih-Jung Liu arrived in Fort Meyers last week for his very first spring training experience with the Boston Red Sox. Unfortunately, his journey was put on hold before it even begun.
The Red Sox quarantined Liu after he flew in from Taiwan over potential coronavirus concerns. A team spokesperson told Pete Abraham of the Boston Globe that they were using "an overabundance of caution" when it came to Liu's situation. Liu is scheduled to rejoin the team on Saturday.
Liu is the second Red Sox player to be quarantined at spring training. The team gave the same treatment to Tzu-Wei Lin earlier this month, who is also from Taiwan. Lin rejoined the team in short order, and it seems Liu is on track to do the same.
Liu is a 20-year-old right-handed pitcher who was the MVP of the 2019 Asian Baseball Championship. The Red Sox gave him a $750,000 signing bonus to come over this year.