MLB Investigation Into Red Sox Will Be Complete By End of Next Week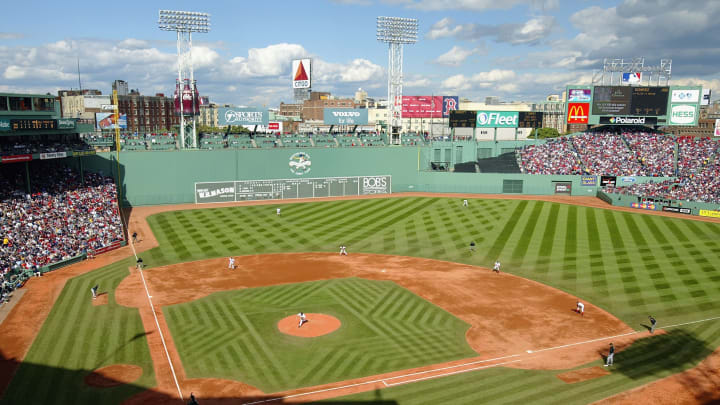 Fenway Park, home of the Red Sox / Ezra Shaw/Getty Images
Rob Manfred spoke to media on Sunday afternoon about the discipline handed down to the Houston Astros, as well as to provide an update on the investigation into the Boston Red Sox. The franchise came under investigation for using their video replay room to steal signs during the 2018 season after a report published by Ken Rosenthal and Evan Drellich of The Athletic.
Manfred told media members the investigation would be complete by the end of next week. The league has been looking into the matter for over a month.
There hasn't been anything to indicate that this breach of rules is bigger or worse than the Astros' violations, but MLB clearly intends to come down hard on any franchise willing to cheat. The Red Sox parted ways with manager Alex Cora after MLB revealed he was a significant figure in the sign-stealing scheme that took place during the Astros' 2017 season.