Two Red Sox Fans Have Embarrassing Fight in the Stands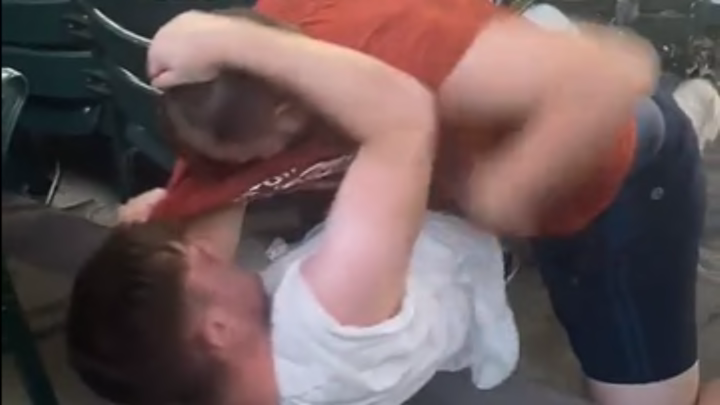 The Boston Red Sox have been struggling lately as they had lost five straight and nine of their last 10 heading into Monday night's matchup with the Cleveland Guardians. It's clearly getting to the team's fans as well, as we got another Fenway brawl Monday night.
Two fans went at it in what was one of the worst fan fights you'll ever see. It mostly consisted of them wrestling around on each other and throwing really soft punches that did no real damage before security broke it up.
Check it out:
According to a the fan who posted the video, the guy in the red shirt dumped a beer on the guy in the white shirt, setting this whole thing off.
White shirt does land some punches, but he's punching off of his back, which lessens the power he can throw with. As a result this turned into two grown men wrestling on the ground with each other inside an iconic stadium. As far as MLB fan fights go, this was pretty weak. Do better, fellas.