Latest Mlb Leads
Fox MLB Broadcast Drowned Out By 'F Altuve' and 'A-Rod Sucks' Chants in Boston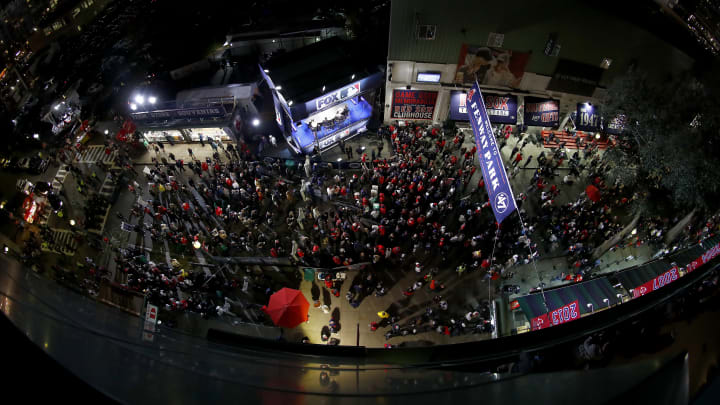 Championship Series - Houston Astros v Boston Red Sox - Game Three / Omar Rawlings/GettyImages
The Boston Red Sox destoryed the Houston Astros, 12-3, on Monday night as they took a 2-1 lead in the ALCS. The game took place in Boston and the FOX crew was on location which made the postgame show quite difficult to broadcast.
There was that touching moment where David Ortiz got a rousing ovation from the Boston faithful, but then they resorted to chanting "A-Rod sucks" and "f-ck Altuve." The latter caused FOX to have to mute their analysts mics.
It's an incredible atmosphere if you're a fan, but to try and work in those conditions seems less than ideal.