Recruit Visiting Oregon Tweeted Picture of Himself With Bong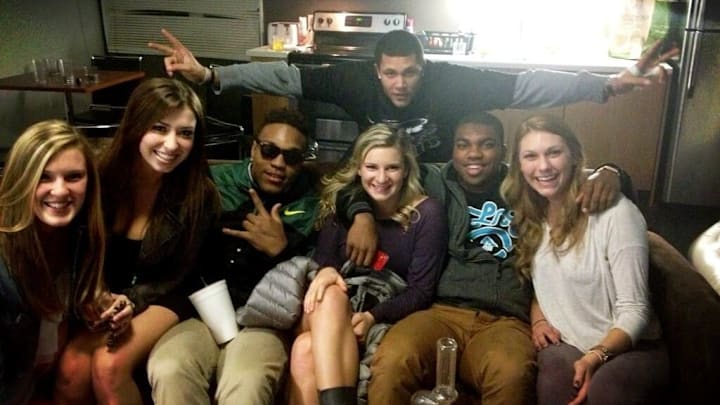 Here's an excellent "watch what you tweet" moment. Or, perhaps, it's more of a "watch what is in pictures you tweet" moment. The gentleman in the green jacket appears to be defensive end recruit Davin Bellamy who was visiting Oregon this weekend. Judging from his twitter mentions, the quickly deleted tweet happened late last evening Pacific Time.
A senior in high school visited college and was in the vicinity of marijuana. What is this world coming to? Bellamy decommitted from Florida State on January 29, the same day he received an Oregon offer. His two favorites are thought to be Tennessee and Georgia.
[HT to @GregNJ]