Rebecca Grant: The Boob-Adjustment Heard Round the (Twitter) World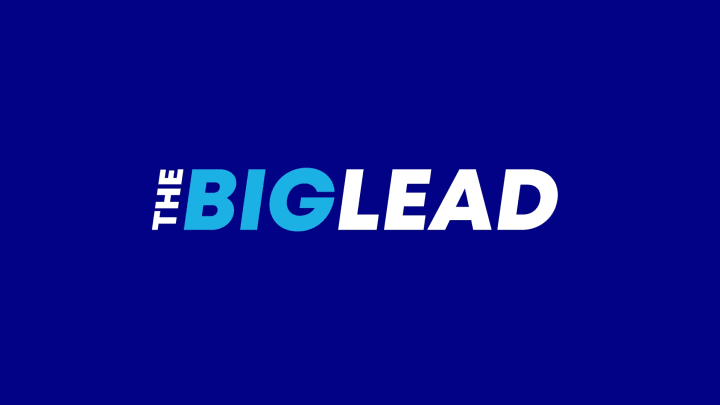 Rebecca Grant is a huge Los Angeles Clippers fan. The former features reporter on ESPN's U.S. Men's Pro Ski Tour is also very active on social media. Those worlds collided during Game 7 of the Clippers/Warriors series Saturday night.
Standing behind Reggie Miller and Kevin Harlan on the TNT broadcast, the cameras caught Grant — an actress/model/host — making some strategic adjustments of her low-cut top via the help of the broadcast crew's monitors. According to her Twitter she, "Had no idea I was on." Whether she knew she was on camera or not, the video spread across social media for, well, fairly obvious reasons. The New York Post went as far as to label her the "next Katherine Webb" in a headline.
Grant is active on pretty much every aspect of social media, so if you want to follow her deciding on which outfits to wear to the remaining Clippers playoff games, you're in luck!
The end game here appears to be so Grant can become "verified" on Twitter and gain the fabled blue check mark next to her name. Good luck to her and her beloved Clippers.
RELATED: Johnny Manziel Took Model Kyndal Kyaire to the Mariners – Rangers Game
RELATED: Matt Harvey Went to a Knicks Game with Model Asha Leo, New York Tabloids React Accordingly