Ravens and Steelers Forced to Play Wednesday Afternoon Due to Rockefeller Center Tree Lighting Ceremony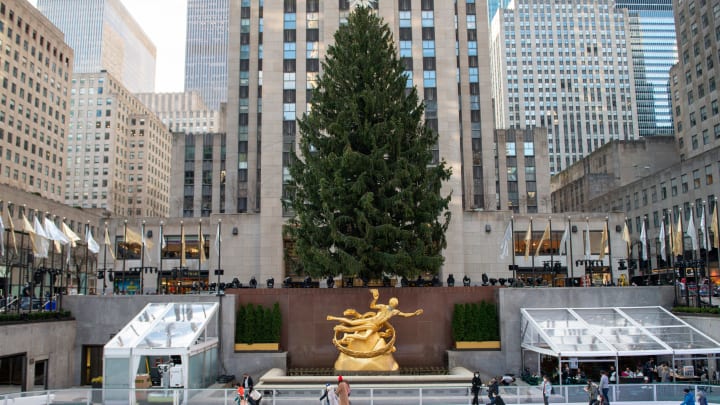 Rockefeller Center tree, Holiday Season Begins Across New York City Area / Alexi Rosenfeld/Getty Images
The Baltimore Ravens and Pittsburgh Steelers were supposed to play Thanksgiving night in a blockbuster game to close out the day for the NFL. That contest has been delayed several times now due to numerous positive COVID-19 tests. NBC has finally decided the game will be broadcast on Wednesday afternoon at 3:40 p.m. ET. How they decided to set kickoff for that time is a pretty funny story.
NBC is apparently locked in to broadcasting the Rockefeller Center Christmas tree lighting festivities at 8 p.m. ET Wednesday night, which means the football game has to be played in the afternoon.
Yes, the mighty NFL has been moved off its pedestal by a giant Norway spruce. I personally find it hilarious that the former home of Rocky the owl has precedence at NBC over a marquee game from the NFL schedule.
Of course, this only matters if the game actually winds up being played. The Ravens currently have 19 players on the reserve/COVID list and the rest of the roster is pondering not playing because of all the obstacles to the game actually happening. We'll see what winds up happening but this might be the most ridiculous scheduling situation in NFL history.