Latest Mlb Leads
Rangers' Taylor Hearn Gives Heartfelt Answer to Sister's Postgame Question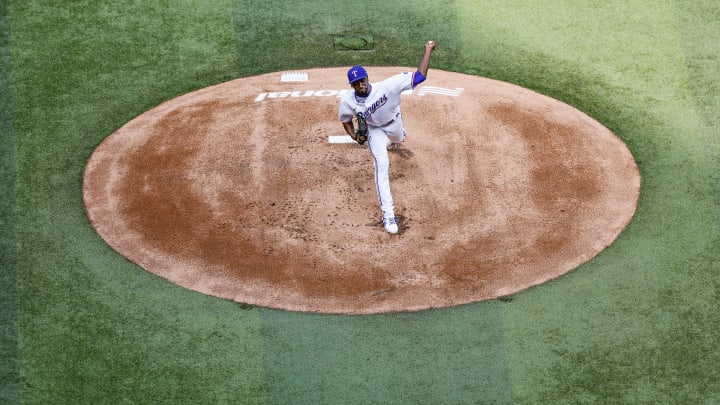 Colorado Rockies v Texas Rangers / Brandon Wade/GettyImages
Taylor Hearn got the start for the Texas Rangers yesterday and managed to scatter eight hits over four innings to only allow a single run. His team would lose in 10 innings to the Colorado Rockies before he shuffled into the media room to face questioning. From there, things got extremely wholesome and very nice.
Robyn Hearn, a reporter for a nearby CBS affiliate, asked her brother how he was able to bounce back from a difficult first inning and if there was perhaps someone in the press box he wanted to do well for. His answer was way more genuine than most people expected.
Imagine being the next reporter up to ask a question. A tough act to follow. You can't really about locating a slider or what type of challenge the Rockies lineup presents after that.