Rangers Fan Tries to Chug a Beer, Gives Up, and Just Pours It On His Head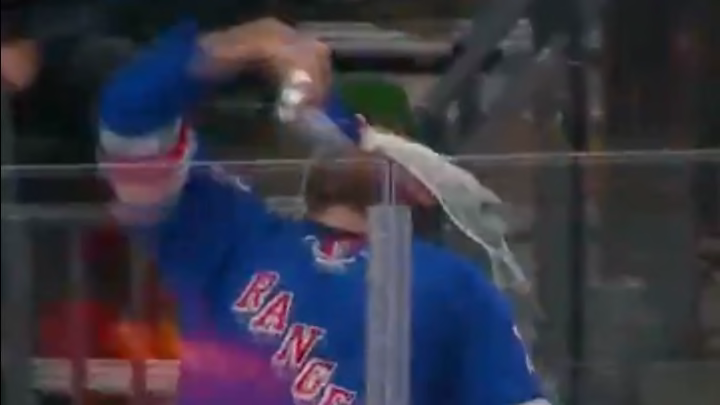 The New York Rangers beat the Vegas Golden Knights, 5-1, in front of a capacity crowd at T-Mobile Arena on Wednesday night. For Rangers fans in Vegas, it was a night for celebration. Take this one guy in a Martin St. Louis jersey. To celebrate he took his beer and tried to chug it. It did not go well. So he leaned into the spillage and poured what was left on his head.
According to StadiumJourney.com, a domestic beer at a Golden Knights game runs you $13. Which means not only did he spend $13 on a Michelob Ultra, but he then literally poured that money all over himself and then had to walk around smelling like stale beer.
It was certainly a choice, but how often do you get to watch your team win in Vegas?