Takk McKinley and Justin Hollins Tried to Fight on the Rams Sideline During 49ers Game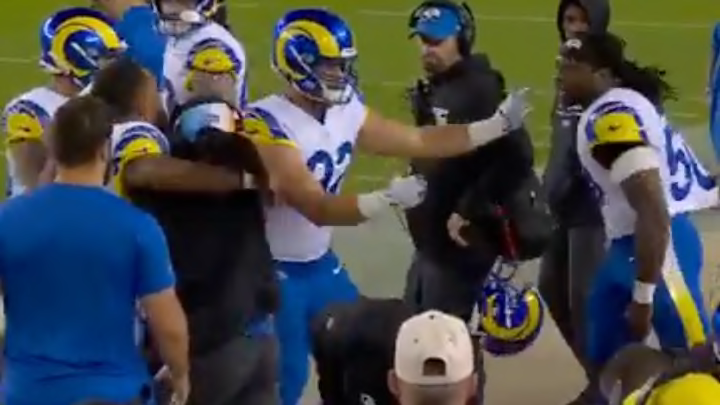 The Los Angeles Rams struggled against the San Francisco 49ers on Monday Night Football. While the Rams trailed in the fourth quarter, tensions boiled over on the sideline as Takk McKinley and Justin Hollins had a heated confrontation. Both players had to be held back.
McKinley was signed off the Titans practice squad in late September, while Hollins has been with the Rams for a couple seasons now. The two linebackers were obviously having trouble getting on the same page, even though the defense had only given up two defensive touchdowns. I guess this is just the kind of thing that Deebo Samuel does to people.