Latest NFL Leads
Jalen Ramsey Fights With Teammate Taylor Rapp in Defensive Huddle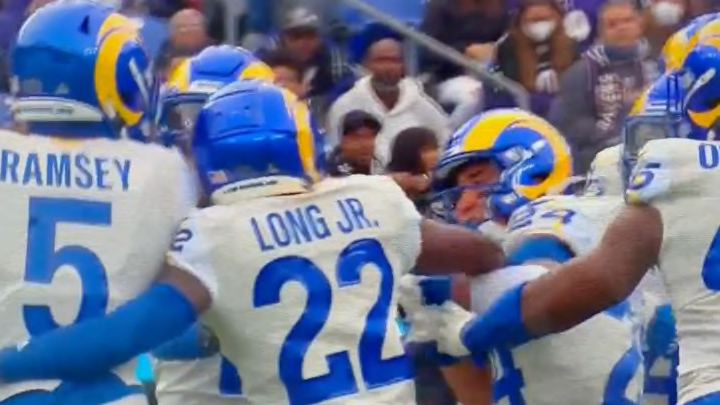 Rams fight /
The Los Angeles Rams are in Baltimore playing a very banged up Ravens squad. It shouldn't be too difficult of a matchup for Sean McVay's team. Unfortunately for the Rams, things did not get off to a great start.
On the first possession of the game, superstar corner Jalen Ramsey hit his own teammate in the face. On purpose. In the defensive huddle before a play. He and safety Taylor Rapp apparently had a disagreement that quickly boiled over into a physical confrontation.
Not quite what the Rams were looking for after three minutes of play, I would imagine. But they still managed to force the Ravens to punt and got the ball back, so it didn't affect much.
Still-- not often we see something like this happen in the middle of a game, much less on the field itself. It seems Ramsey saw everything that happened on the Washington Football Team bench last week and decided he wanted some of that action.