Rams And Bills Fans Fight in the Streets After NFL Opener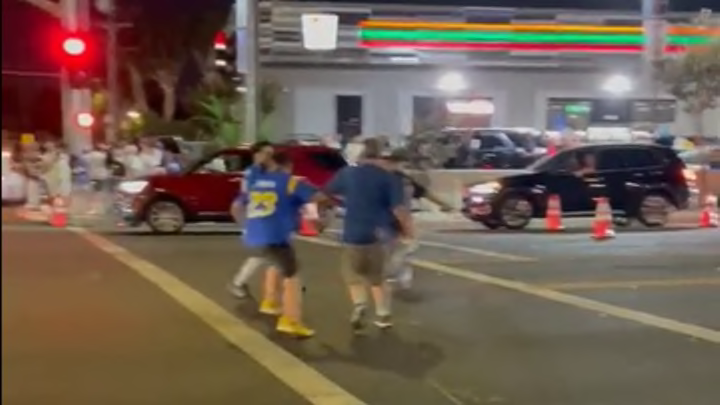 The Los Angeles Rams got smoked by the Buffalo Bills in the 2022 NFL opening game Thursday night, but the battle wasn't just confined to the field. Their fans decided to get into it with Bills fans on the streets of LA.
In the following video, a Bills fan took a shot at a Rams fan, then other Rams fans chased him, only to get dropped in the middle of the street.
Check it out:
If the guy at the end looked familiar, that's LeSean McCoy providing commentary along with Emmanuel Acho, who filmed it. The fact that they are the ones who captured this footage makes it even better.