Ramona Shelburne Discusses LaVar Ball Kayfabe, LeBron to the Lakers?, and Her Career Ascent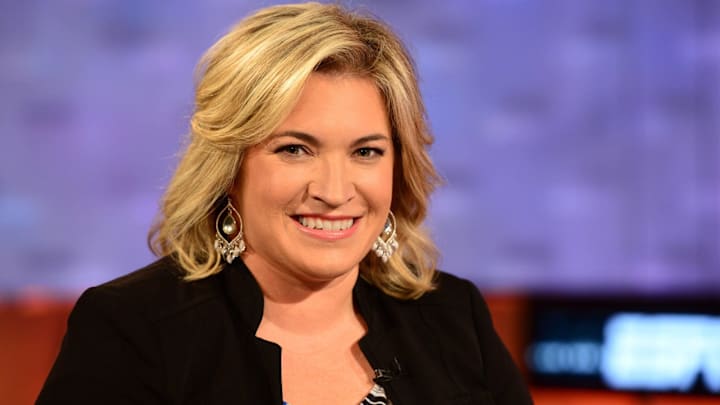 ESPN Swiss Army Knife Ramona Shelburne joins the podcast! We discussed:
With so much national spotlight on Lonzo Ball, has the NBA summer league ever had this much interest that she can remember?
Was she surprised when Magic Johnson told her, on the record, that LaVar Ball told him his persona was just "marketing"?
How did LaVar Ball earn the money to buy the family house in Chino Hills?
What are the chances LeBron joins the Lakers next offseason? Is there any way to make the math work for Chris Paul, Carmelo Anthony, and/or Dwyane Wade to join him?
The stretch in her career at the Los Angeles Daily News, in her late twenties, where she strongly considered pivoting to do something else.
What gives her the most personal fulfillment — a deeply reported feature (on, say, how Jeanie Buss took control of the Lakers, or Ronda Rousey's existential anxieties), breaking massive news like Paul George to OKC, or taping a television program during frenetic news times?
Her advice for aspiring sports media talents.
Hope you enjoy.