This Raiders Fan Was Furious That Chiefs Fans Sat Behind Him on Sunday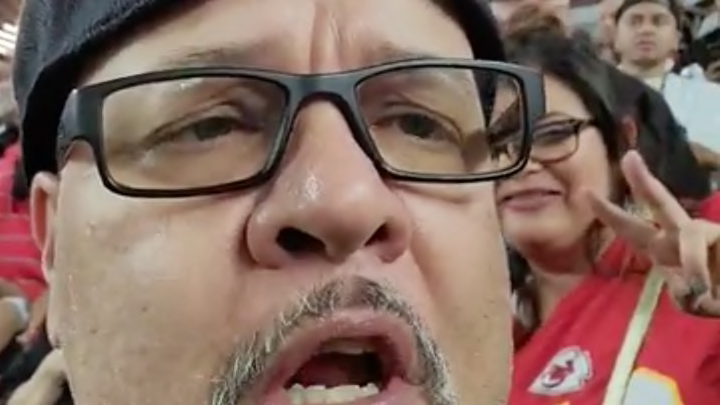 The Kansas City Chiefs beat the Las Vegas Raiders soundly on Sunday night in Vegas. The Chiefs took the lead in the second quarter and never looked back on their way to a 41-14 victory. It must have been a rough watch for fans of the home team. Especially if they had to sit in front of Chiefs fans. One especially annoyed member of RaiderNation posted a video on Twitter calling out the fans who own the PSL behind him for constantly selling their tickets to visiting fans (language NSFW).
As you can see, there are multiple Chiefs fans spread throughout the background of this video. The people who own the seats behind this guy are not alone in selling their tickets. And it is totally their right to do so. Who knows if real Raiders fans even own those seats.
The real problem here is probably that the Raiders got destroyed by the Chiefs, have had a very tumultuous season and have dropped two straight games. Vegas won three of their first four home games so it probably wasn't a big deal if there were disappointed out-of-towners sitting behind this guy.
Still, whoever owns those tickets better watch where they step.