Rafael Nadal Looked Incredible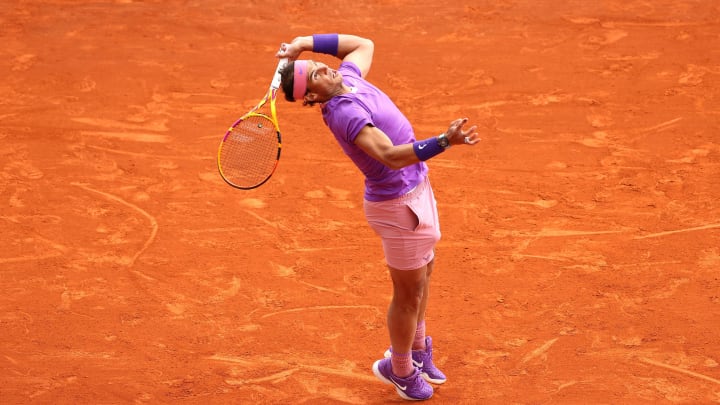 Alexander Hassenstein/Getty Images
Rafael Nadal took down Grigor Dimitrov in straight sets at the Monte Carlo Masters on Thursday to earn a berth in the quarterfinals. Nadal, the reigning French Open champion, looked exceptional on the court. And on the scoreboard. But especially on the court.
What a color combination. There are only .09 percent of people on the planet who can pull this off and Nadal happens to be one of them. A word of advice to all those gym rats out there: if someone walks toward the squat rack looking like this, you may as well pivot to a chest-and-back day because he's never relinquishing the bar.
Nadal looks a bit longer in the short today, dropping the first set to Andrey Rublev, 6-2.