Latest Mlb Leads
Rafael Devers Turns Into Action Star, Somehow Avoids Tag With Ridiculous Slide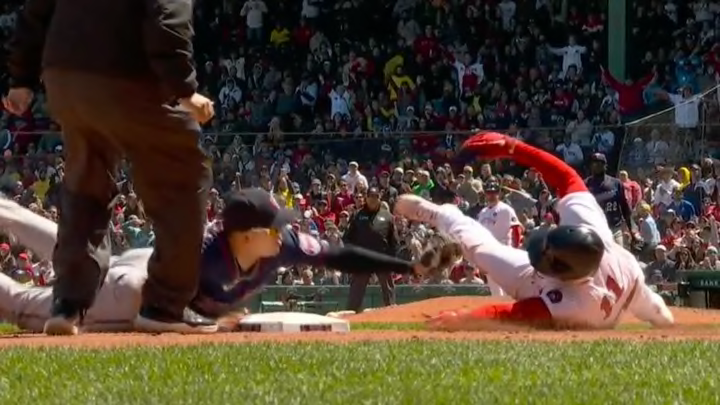 It's Patriots Day in Boston which means a marathon and morning baseball. The Red Sox came out a bit sluggish against the visiting Minnesota Twins and find themselves with a large hill to climb in the late innings. No matter what happens, though, we'll always have this world-class slide from Rafael Devers, who went first to third on a double by employing moves lifted from The Matrix franchise.
If you're third baseman Gio Ursehla here you have no choice but to tip your cap and conclude that fate simply did not dictate getting an out here. Nothing more a defender can do than take multiple swipes. If a runner morphs into water and bends space and time that's just a good baseball play.
It's a reminder, too, that Major League Baseball is filled with unreasonably athletic dudes you never considered to be athletic. Devers isn't exactly built like a gymnast yet is capable of pulling this out of his bag at any time.