Officials Somehow Cool With Late, Low Hit in the Quick Lane Bowl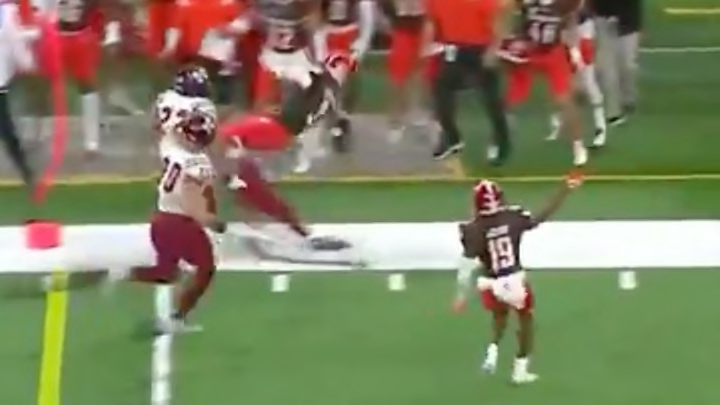 New Mexico State and Bowling Green are playing in the Quick Lane Bowl today, and when those two lock horns, the records should be thrown out. The whistles and flags also may apparently be placed on ice because they won't be needed. Officials saw Falcons quarterback Matt McDonald scramble 11 yards on a third-and-9 to continue a drive, then take an blatant late hit that sent him tumbling through the air and caused him to leave with an injury.
After a brief discussion the officials somehow decided this was fair play and declined to issue any penalty. Player safety is for losers. It'd be shame to have some law and order as these two fight tooth and nail for the Big Ball Of Oil or whatever kitschy trophy this exhibition gives out.
The last time we saw such flagrant disregard for life and limb the city had to set Robocop loose. Perhaps whistling the next borderline hit will do the trick here.