Quay Walker Ejected for Shoving a Bills Coach on the Sideline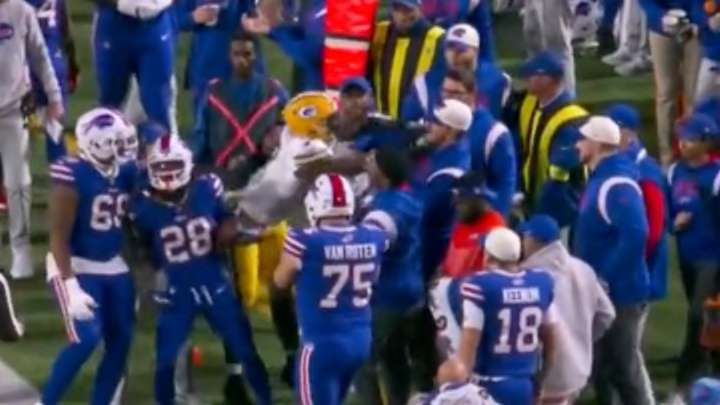 Quay Walker was ejected from Sunday night's Green Bay Packers - Buffalo Bills game after he shoved someone on the Bills sideline. The Packers' linebacker chased running back James Cook out of bounds and someone who wasn't in uniform reached out and put their hands on Walker. It looked like he was trying to slow him down, but Walker didn't like it and shoved the assumed coach.
Walker was immediately flagged for shoving someone on the sideline. Before the next play could begin officials ran in blowing whistles because they got an urgent call from New York where Troy Vincent had apparently decided Walker should be ejected. Walker got a stern talking-to from Matt LaFleur before heading to the locker room.