Quay Walker Ejected After Shoving Lions Trainer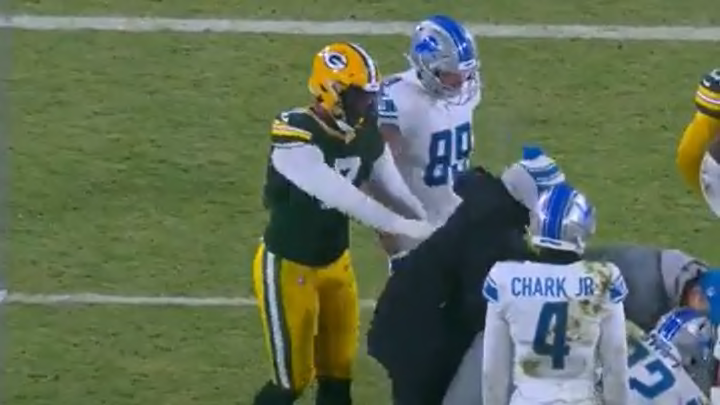 In one of the weirdest moments of the season, Green Bay Packers linebacker Quay Walker was ejected Sunday night when he shoved a Detroit Lions' trainer. The trainer had run onto the field to tend to Lions running back D'Andre Swift.
Here's video of what happened:
And another angle.
Just ... why? Why would you do that, especially late in the fourth quarter of a must-win game. That penalty could cost the Packers the postseason.
Walker was flagged for unsportsmanlike conduct, then the next play was blown dead and his was ejected after a review.
Here he is frustrated with himself walking up the tunnel to the locker room:
The Packers led 16-13 at the time of the penalty, but the Lions scored a few plays later to take a 20-16 lead.