Purdue Fans Are Coping With the Pain By Making Smashmouth Parody Songs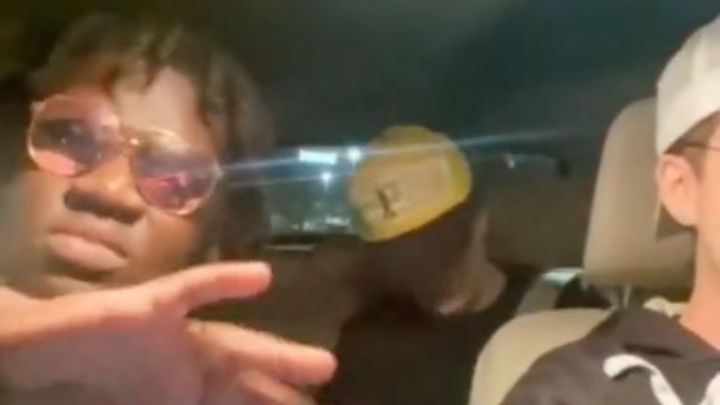 Everything appeared to be in place for Purdue this season to win a national championship. Instead they remain the college basketball program with the most March Madness wins without a title, thanks to a historic upset at the hands of Fairleigh Dickinson. It was difficult to imagine a more disappointing ending for the Boilermakers than having Robbie Hummel go down with a season-ending injury in back-to-back years, yet they somehow found it.
So make no mistake. Purdue fans are down bad. There's no sugarcoating it. And the grieving process takes many twists and turns on the way to acceptance.
Which means three of them sought meaning by piling into a car and performing a parody song about the pain to the tune of Smashmouth's All-Star.
Compelling and rich. Has a beat and you can dance to it.
Such a savvy move by these bros. Like, are you really going to tell us you can be upset while thinking about Smashmouth? It's virtually impossible.
One can imagine Matt Painter on his next recruiting visit to a 7-foot-5 prospect's home explaining that even if March failure comes, there will be a mildly amusing Tik Tok video to blunt the blow. Not the most winning message but certainly a message.