Mike Wilbon and Tony Kornheiser Were All Over Athlete Conspiracy Theories Four Years Ago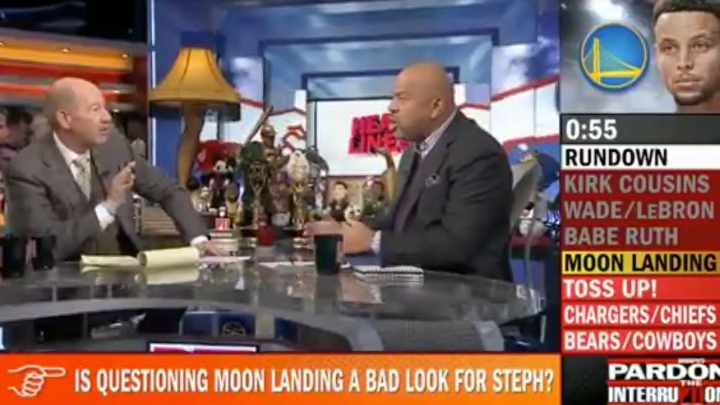 Mike Wilbon and Tony Kornheiser called out athletes amplifying conspiracy theories back in 2018 during an episode of Pardon The Interruption. The clip is as pertinent today as it was way back then. Wilbon said it was a bad look for everyone and a joke at best as he called out Jalen Rose. Kornheiser then called it "anti-intellectual and anti-science," saying it should embarrass the players, the NBA, and the colleges they attended.
That was from December 11, 2018. It was in response to comments Stephen Curry made about the moon landing on a podcast. While Curry had already been admonished by Barack Obama for the comments, it was clearly too late for Kyrie Irving.
Irving first came out as a Flat Earther in February 2017, nearly two full years before Curry's moon comments. We now know that was just the tip of the iceberg for Irving who was unsurprisingly anti-vax and is currently suspended indefinitely for sharing a link to an antisemetic movie.
Maybe it's time for PTI to revisit this subject.