Protestors Throw Tomato Soup on Van Gogh Painting, Glue Themselves to Wall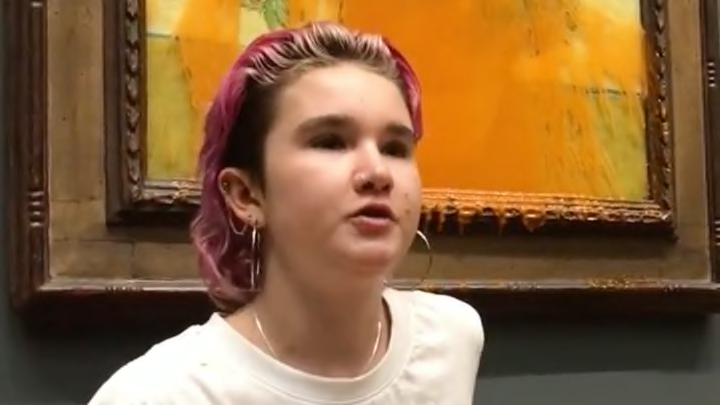 Climate activists this afternoon tossed tomato soup on Van Gogh's Sunflowers at the National Gallery in London and then proceeded to glue themselves to the wall like it was some sort of Minnesota Timberwolves playoff game, shocking the art world.
"What is worth more, art or life," the duo asked. "Are you more concerned about the protection of a painting or the protection of our planet and people?" They mentioned "millions of cold, hungry families" who "can't even afford to heat a tin of soup".
Smart to not choose a Jackson Pollack work.
They were, unsurprisingly, arrested.
The painting is one of seven in the Sunflowers series Van Gogh did between 1888 and 1889. One has to imagine he'd be disappointed to see his painting defaced if he could see it. But a reanimated Van Gogh, like everyone else from the past, would probably be so over-stimulated once discovering the Internet that he might not even notice.