Pro Bowl Games Field Looks Like It Was Designed By Guy Fieri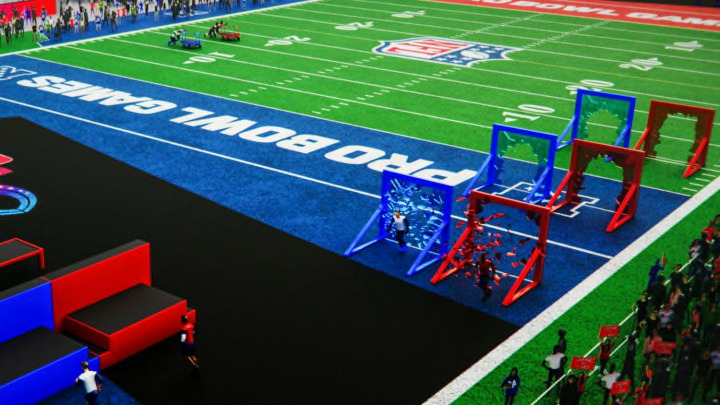 The Pro Bowl has long been a way to honor some of the NFL's best players and a way for gamblers to find out if they really do have it all under control. Yet in recent years it drifted into irrelevance. Desperate times call for desperate measures and the event has received a radical makeover to debut next weekend. Say goodbye to the defense-optional game and say hello to a series of 7-on-7 flag football exhibitions and skills challenges. That's right, they're getting weird with it. How weird?
Well check out the field that will house all this thrilling action.
This is unhinged. It's a design ripped out of a nine-year-old's notebook. Or something created for a Guy Fieri celebrity game. After the Pro Bowl Games wrap we're going to have to call in this guy to explain exactly what went down.
It feels like America is going to collectively show up at work on the following Monday and not want to look anyone else in the eyes after watching this insanity. Should be great for productivity if nothing else.