Price is Right Contestant Bro Bids $69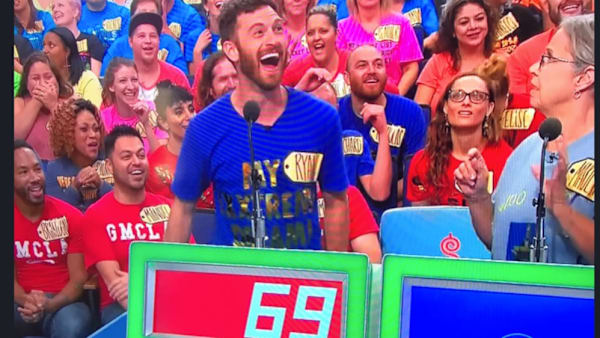 The Price is Right is paying homage to Rob Gronkowski this week as we approach the Super Bowl. A contestant consulted the audience and then decided to go with a bid of $69. He was quite excited about his choice.
He later won at Plinko but was eliminated while spinning the wheel. He still got enough money to potential purchase some wine and a meal out.