'PREVIOUSLY RECORDED': When Exactly Did NBC Tape the Jaguars - Chargers Playoff Game?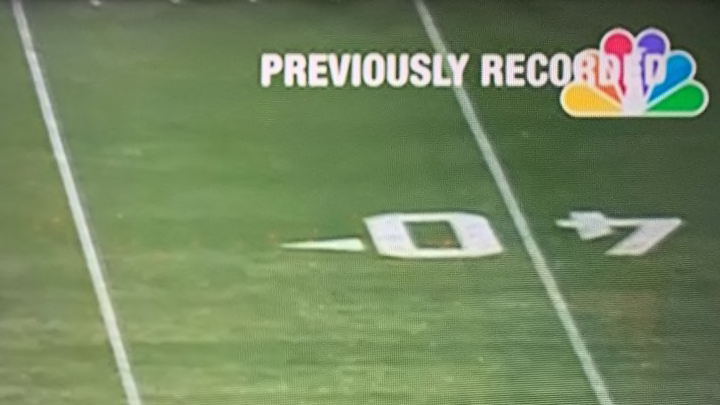 The Jacksonville Jaguars hosted the Los Angeles Chargers in the NFL Wild Card round. The question some viewers have is when exactly did this game take place? During the fourth quarter of the game, which was broadcast on NBC, text appeared on the screen suggesting the game was PREVIOUSLY RECORDED. But was it!?
Since everyone didn't go crazy about this, it's likely that this only appeared on the NBC dot com stream of the game, which is where this intrepid sports blogger experienced. Had my stream finally fallen so far behind that they were legally obligated to tell me people with cable already knew the outcome? We may never know, but for a short time there in the fourth there were a few people in America who were very confused.