Latest NFL Leads
Prepare to See This Jerry Jones Video All Season Long Jerry Jones /
If anything, Hard Knocks is a reliable source of sound bites and GIFs to use for the upcoming regular season. This year's edition featuring the Dallas Cowboys is no different. Last night's episode gave us this video of Jerry Jones that I personally guarantee you will be all over the internet after every single Cowboys win this season.
The people love things like this. The oldest instance of the general public obsessing over such a video is, of course, the Vince McMahon entrance that really sparked it all.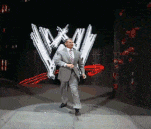 There's also the Bill Belichick version of this that I am positive you've seen.
This hasn't yet hit the mainstream because he isn't a starter, but the Patriots community is already enamored with Mac Jones swaggering up to the stage.
See? People love this stuff. Which means we will see that video of Jones in every form possible endlessly as long as the Cowboys are winning.
Consider this an early warning.